Meet Dr. Emily Willett
Dr. Emily S. Willett, board-certified orthodontist, believes everyone deserves a beautiful and confident smile they can be proud of for a lifetime.
Get to Know Doctor
Dr. Willett is know for being a fun and giving person who is active in the local community. She is also a wonderful wife and mother. During dental school, while competing on the Varsity Swim Team, she met her loving husband, Ryan. With their three beautiful children, Lydia, Peter, and Anna, they often spend quality time swimming, traveling, watching movies, and eating lots of great food!
Education and Credentials
She grew up in Brookings, South Dakota and attended South Dakota State University where she earned her Bachelor's of Science degree in Biology, all while competing on her Varsity Swim team and meeting her future husband, Ryan. Dr. Willett then went on to earn her Doctor of Dental Surgery (DDS) degree from the University of Nebraska Medical Center's College of Dentistry and finished top of her dental class. She also went on to complete a specialty Certificate of Orthodontics and Dentofacial Orthopedics from UNMC College of Dentistry while simultaneously earning her Master's of Science degree in Oral Biology.
Meet the Team
Sara N.
Office Manager
Sara is our multi-talented Office Manager, born and raised right here in Lincoln. Our caring work environment and a new career path are what led her to our team in 2014. She is a caring and understanding soul, and it shows through in her work every day.
Together, she and her husband, Jarrod, enjoy spending time with their two awesome kids, and their cat and dog. They also enjoy traveling as a family. Sara loves to read, go to movies, and advocate for the minimization of our carbon footprint on the environment.
Sara is a hard worker in our office and we know she will work hard to make sure you get the best possible care!
If Sara could go back and have braces as a kid, she would have chosen pink as her band color.
Lexie F.
Clinic Coordinator
Lexie, our experienced Clinic Coordinator, was instantly hooked on orthodontics during college and finds the cosmetic part of creating beautiful smiles fascinating. She is our big prankster in the office, but she is also caring, hardworking, and has been with us since 2005!
Lexie grew up near Raymond, Nebraska and is married to her best friend, Sean. They have a dog, two horses, and two cats. Lexie loves to attend country concerts, travel, ski, ride her horses, spend time with family and friends, and shop.
We are grateful to have Lexie on our team and we think you will too!
She lets all of her patients know that pink is the absolute best braces band color, in her opinion.
Becky N.
Financial Coordinator
Becky, Financial Coordinator extraordinaire, joined our team in 2017 because the positive and friendly atmosphere matches her bubbly personality. Her smile is known for making everyone in the office happy!
Becky came to Lincoln from Albion, Nebraska. When she isn't crunching numbers, she is spending time with her husband Nathan, two kids, and two fur babies. She can also be found watching movies or making updates to her home with stunning decor.
Becky is great with numbers and is great at finding financial options that meet our patients' unique needs!
Her favorite braces band color is purple, hands down.
Kennedy M.
Scheduling Coordinator
Kennedy is our very organized Scheduling Coordinator from Waverly, Nebraska. Dedication to patient care and the family-friendly environment in our office are just two reasons why she enjoys working with us. Kennedy is a scheduling mastermind and works hard for our patients and team to keep our ship sailing smoothly.
She loves spending time with her husband Griffin, and their beautiful son. Kennedy also enjoys retail therapy and getting out to see the world.
Kennedy is an amazing addition to our team, she joined us in 2021, and great at finding ways to make it all work for patients!
For a more invisible look, Kennedy prefers clear braces bands!
Heather B.
Marketing Coordinator
Heather is a talented Orthodontic Assistant and Marketing Coordinator. She chose to join our team in 2020 because of Dr. Willett's innovation and talent in orthodontics and the supportive family-focused environment. Heather's positive energy comes from her lighthearted and laughing spirit, which is contagious to all around her.
Heather is a busy mom of two, from DeWitt, Nebraska. She and her husband Dillon enjoy spending time outdoors together with their family– camping or boating. She also takes time to volunteer with the March of Dimes organization, and occasionally gets in some retail therapy.
When she isn't busy with her family, she is busy helping our patients. We're sure you'll love her as much as we do!
Her favorite braces band color is purple, and she will always recommend it to her patients!
Amy W.
Treatment Coordinator
Amy is our Treatment Coordinator and what a treat it is having her on the team since 2019. She thrives in our family work environment and loves the fun we all have together. She is another one of our pranksters, always making others laugh. Forming relationships with our patients and helping them love their smiles is what she does best.
Amy, husband Schyler, and their two daughters love spending time together, often adventuring through the Lincoln Children's Zoo or Sunken Gardens. Amy is a true, blue Kansas City Chiefs and Royals fan, and loves cheering them on! She also is passionate about helping with Relay for Life and Step Up for Down Syndrome!
When Amy isn't at home or in the community caring for others, she will be right here caring for you and your smile!
She will always recommend pink or navy blue as the best braces band colors!
Jordan P.
Treatment Coordinator
Jordan, Treatment Coordinator guru, is known to be the life of the party in the office with her loud and outgoing personality. She is also very easy to work with. When she heard all the great things about our work environment and Dr. Willett, she couldn't wait to join the team in 2021!
Having fun with her husband Dillon and their baby boy, along with their two German Shorthair Pointers is her greatest joy. You even might find her running on the sidewalks of Lincoln, where she grew up.
The positive energy from Jordan boosts our office vibe every day. Come in and see Jordan and get a boost for yourself!
Chelsea O.
Orthodontic Assistant/Lab Tech
Chelsea is a fabulous Orthodontic Assistant and Lab Technician who came to us from North Bend, Nebraska in 2016. She took a leap of faith, through a referral from a friend, and joined our team. She says it is the family atmosphere and the amazing work we do that makes this work so fun. Chelsea is a great fit for our team because she has the best sense of humor and is loyal and hardworking.
Chelsea enjoys spending time with her husband Adam, their beautiful daughter, and two orange tabby cats. She can also be found cheering loud at sporting events or hanging out at Lincoln's Watering Hole or Bailey's Local in Eagle.
Chelsea has a heart of gold, and we know you will think the same when you meet her!
She thinks it's best to alternate dark and light pink braces bands!
Seidy A.
Orthodontic Assistant
Seidy is a Crete alum, but we're grateful she made her way to Lincoln Orthodontics in 2023. She's an exceptional Orthodontic Assistant with a passion for helping people achieve the smile they've always dreamed of! Not to mention, she has her own personal experience with braces and Invisalign. Seidy hypes up the fact that everyone at Lincoln Orthodontics is so friendly and willing to help out – and we think the same thing about her. She blends right in here!
Seidy will always be down for ice cream (preferably from 402 Creamery), but also advocates for the oldest, but wisest, phrase in the orthodontic industry: Brush your teeth! With advice like that, we know she makes a great role model to her two younger sisters. When she's not providing patients with attentive care or giving out fantastic advice, she likes to workout, travel, and hang out with her family and friends!
As for her favorite braces bands color – it's light blue, of course!
Emma S.
Orthodontic Assistant
Emma is one of our fabulous Orthodontic Assistants, and has been lending a helping hand to Lincoln Orthodontics patients since 2022! She grew up in David City, and graduated from the Dental Assisting Program at Southeast Community College.
Emma has a bright smile, and you'll be sure to be greeted with her grin when you come into the office. Lincoln Orthodontics was one of her clinical rotations during school, and she loved how welcoming everyone was and how the great environment is!
Her idea of fun is chilling with her two sisters, Cassie and Larissa, and participating in some serious retail therapy! You can also find her hanging out with her dog, Murphy, or visiting David City to see her parents and little brother Luke.
Emma is all about the color purple, and it doesn't matter what shade! Light or dark, she will always favor purple braces bands.
Brooke
Orthodontic Assistant
Brooke is an Orthodontic Assistant who grew up in Seward and found us in 2023 after graduating from SCC's Dental Assisting Program. She not only brought smarts and education to Lincoln Orthodontics, but her warm and neighborly personality, too. For example: she immediately raved about how welcoming, loyal, and fun everyone at LO is the second she walked into the office!
She fell in love with orthodontics after having braces herself, because being able to look back on how much a person's teeth can change intrigued her. (As it still does for all of us everyday!) Working with all ages and types of people is her favorite part of having an orthodontic career. The cherry on top is giving people confidence through their smile!
When she's not hard at work, she's hanging out with family and her puppy, Minnie. You can find them either traveling, on the lake, outdoors, or satisfying her sweet tooth at Ivanna Cone! With two older brothers, her role model being her mom, and in her words, "the cutest nephew ever," she values her family and that makes us so happy that she joined ours.
Want her advice? Put as much work in as you want to get out of it, and go for dark purple braces bands!
Work With Us!
Lincoln Orthodontics is straight-up a great place to work! When you meet the team, you'll see for yourself that it feels like a family and we love what we do. Together we make people smile in more ways than one. While providing our patients with the highest-quality, compassionate orthodontic care and smiles that build confidence for a lifetime, we also get to have fun – joking, laughing, and listening to music! Contact us if you're interested in a fun, rewarding career.
Meet the Team FAQ
Does Lincoln Orthodontics use modern techniques?
YES! Lincoln Orthodontics is the location for modern orthodontic treatment Dr. Emily Willett is always up-to-date on the latest in orthodontic treatment and braces technology.
See the difference
Does Lincoln Orthodontics offer personalized service?
YES! From the moment you contact our office to your final retainer check appointment, our goal at Lincoln Orthodontics is your complete satisfaction. Meet the team and you'll see that we want to provide you with a personalized experience to make your journey to a perfect smile as comfortable as possible.
Start Your Journey
Meet the Team-related Articles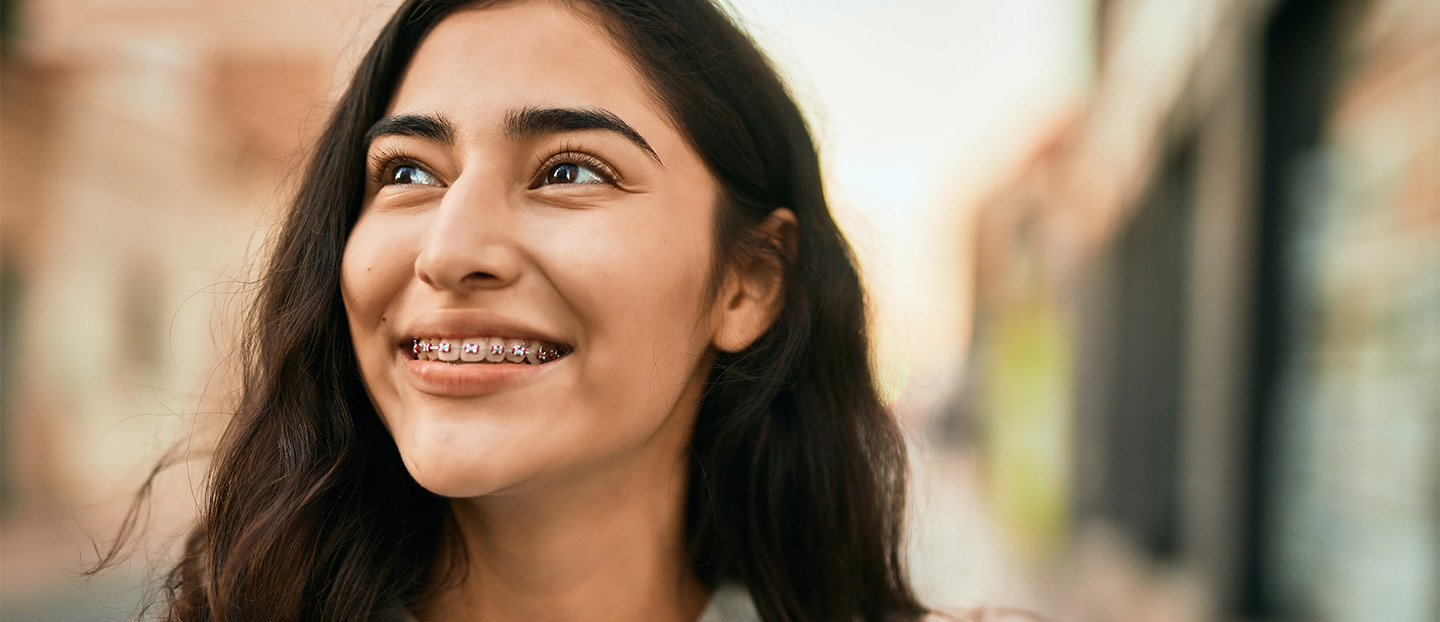 Free Consultation
Schedule with the Lincoln Orthodontics to meet the team.
Start Your Journey