Clear Ceramic Braces
Ceramic braces, also known as clear braces, feature clear and durable brackets that are meant to blend with the color of your teeth. Our team here at Lincoln Orthodontics believes that ceramic braces are the perfect choice for anyone looking for a more subtle treatment option. Dr. Emily Willett is a pro at helping you look and feel the best in your smile.
Get Your Free Consultation
The Clear Alternative to Metal Braces
Ceramic braces work the same as our metal braces. Our clear braces are designed to be less noticeable on your teeth than metal braces, but have the same size and shape as metal brackets. Although they are not completely invisible, they are designed to blend in with your natural smile so you can continue showing off those pearly whites!
Benefits
Blend in/Natural Appearance
Offer Equal Effectiveness to Metal Braces
Lightweight
Most Popular Treatment
Smooth, rounded edges for comfort
No Extra Hassle of Removable Aligners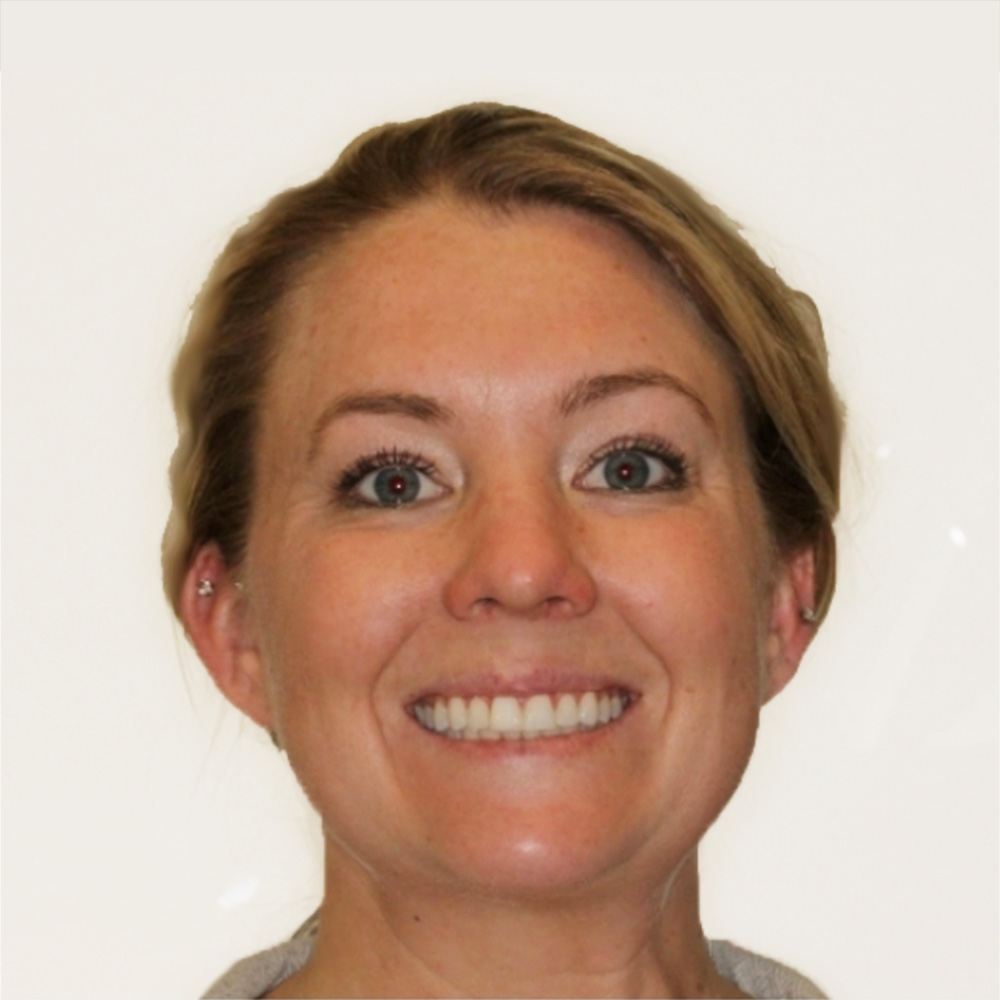 Lincoln Orthodontics made my decision to get braces as an adult a very rewarding experience. I finally have the smile I have always wanted, and I have already recommended friends to go to Lincoln Orthodontics because of the amazing job they did for me.
Jamie C.
Everyone at Lincoln Orthodontics is so welcoming. This is my second time around with braces. I know if I would have come to Lincoln Orthodontics first, there wouldn't have been a second time.
Shantaye B.
Dr. Willett did such an amazing job on these 30 year old teeth. The entire staff at Lincoln Orthodontics is so friendly and accommodating. If I had more teeth I'd bring them here to get straightened out.
Matthew C.
Dr. Willett and her team were awesome to work with. They were always kind, friendly, and helpful during my appointments. I'm happy with how my teeth look; the team helped perfect them during the timeframe promised. Dr. Willett and her team are the best!
Natalie T.
Dr. Willett and her staff are kind and professional. I would recommend Lincoln Orthodontics to my friends and family!
Erin S.
Differences Between Ceramic & Metal Braces
Clear and metal braces are nearly identical in their effectiveness for orthodontic treatment. Clear or metal braces can be used for all treatment types and all ages. It is important to note that the main difference between metal and ceramic braces are their response to being hit/broken: metal brackets will just come off of the tooth but ceramic brackets can splinter and fracture in addition to coming off of the tooth. Mouthguards are provided to all patients with all bracket types, but wearing the mouthguard with ceramic brackets is even more essential.
Our patients often ask us about potential staining on ceramic braces, but luckily, ceramic brackets are designed to avoid discoloration. On the other hand, the clear elastic ties we use around your ceramic brackets are more susceptible to stains, but our team will replace these at each appointment to avoid the look of discoloration on your teeth. No need to give up your evening red wine or afternoon spaghetti for these braces!
Cost of Ceramic Braces
In our office, ceramic braces cost the same as metal braces. We want your decision to be based on what you want aesthetically and not the cost. Cost will vary depending on your individual treatment plan decided by Dr. Willett. Check out our Financial page to learn more about our multiple payment options for your orthodontic treatment!
We offer flexible payment plans, and automatic bank drafts, and we will also check with your insurance company for orthodontic benefits. Our goal is to provide outstanding value for reasonable fees.
Treatment fees will vary depending on the complexity of your orthodontic treatment. Dr. Emily Willett and our team will determine a treatment fee that fits your needs and we will work together to find ways to accommodate your budget.
Best for Adults
Clear, ceramic braces are a great choice for adults. However, it is always important to make treatment decisions after a thorough orthodontic evaluation with our doctor, we can determine what treatment you need, and which treatment option will be best for you and your smile.
You can schedule a free consultation with us to learn what is the best fit for you and your lifestyle.
Technology | Materials
Ceramic brackets are available in our traditional braces and self-ligating Pitts21 bracket styles, all dependent on your individual preferences and the specific treatment requirements for your case. Tooth-colored and virtually clear and invisible on your teeth, these braces are fabricated from a fully translucent polycrystalline clear ceramic and their low profile provides comfort and aesthetics.
Self-ligating braces are revolutionary in allowing the traditionally more difficult orthodontic movements to be accomplished early in treatment. Pitts21 braces are the highest quality self-ligating braces available today. Their unique ligation system, smooth edges, and integrated hooks allow for the precision and comfort modern orthodontics requires.
The benefits of a self-ligating bracket or Pitts21 bracket are summed up in their reduced treatment times, often eliminating months from an average orthodontic treatment. The adjustment appointments can be more comfortable and the aesthetics are superior when using a ceramic Pitts21 bracket because there is no need for an elastic tie that can discolor.
Popular Braces-related Articles
Complimentary Smile Consult Form
Start your journey to a more beautiful smile that you'll want to share with the world!
Start Today!